Ponte Vedra Beach Fl Arial Photo
Ponte Vedra Beach is a world of its own! Beautiful, Ponte Vedra Beach is located in northern St. Johns County and offers the best of all worlds: sun, surf and plenty of tennis and golf. From fine dining to combing the beach for shells and fossilized shark teeth, watching the sunrise over the Atlantic surf, to gazing at the sunset over the winding Intracoastal waterway, one can easily find an enjoyable way to spend a weekend or the rest of their lives.

The PGA holds "TPC" at Ponte Vedra every year. The Players Championship!

A Bausch and Lomb sponsored tennis tournament is rumored to be here soon!
Our Associates can "SHOW YOU ANY AND ALL" Ponte Vedra Beach Florida real estate.
SAVE TIME ~ CONTACT US FOR YOUR "FREE" CUSTOM PROPERTY SEARCH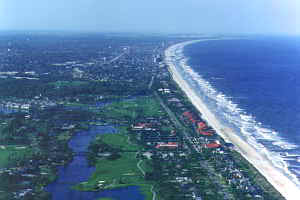 ---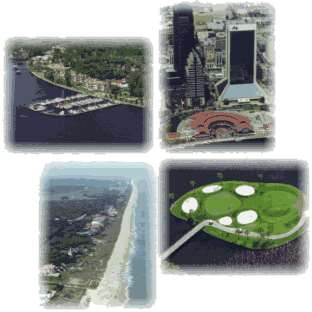 With our beautiful beaches, vibrant town center, fantastic recreational facilities and sporting events, our associates can show you any Ponte Vedra Beach real estate on the market. Why would you not want to re-locate to the Ponte Vedra Beach area?
Ponte Vedra Beach Florida Real Estate, Homes, Condos, Oceanfront, waterfront, golf, gated communities and commercial real estate in PonteVedra PonteVedraBeach RealEstate PonteVedraBeachFlorida PonteVedraBeachFlRealEstate!